In a recent article Textile Pioneers shares their vision for a textile-to-textile future to CSR.dk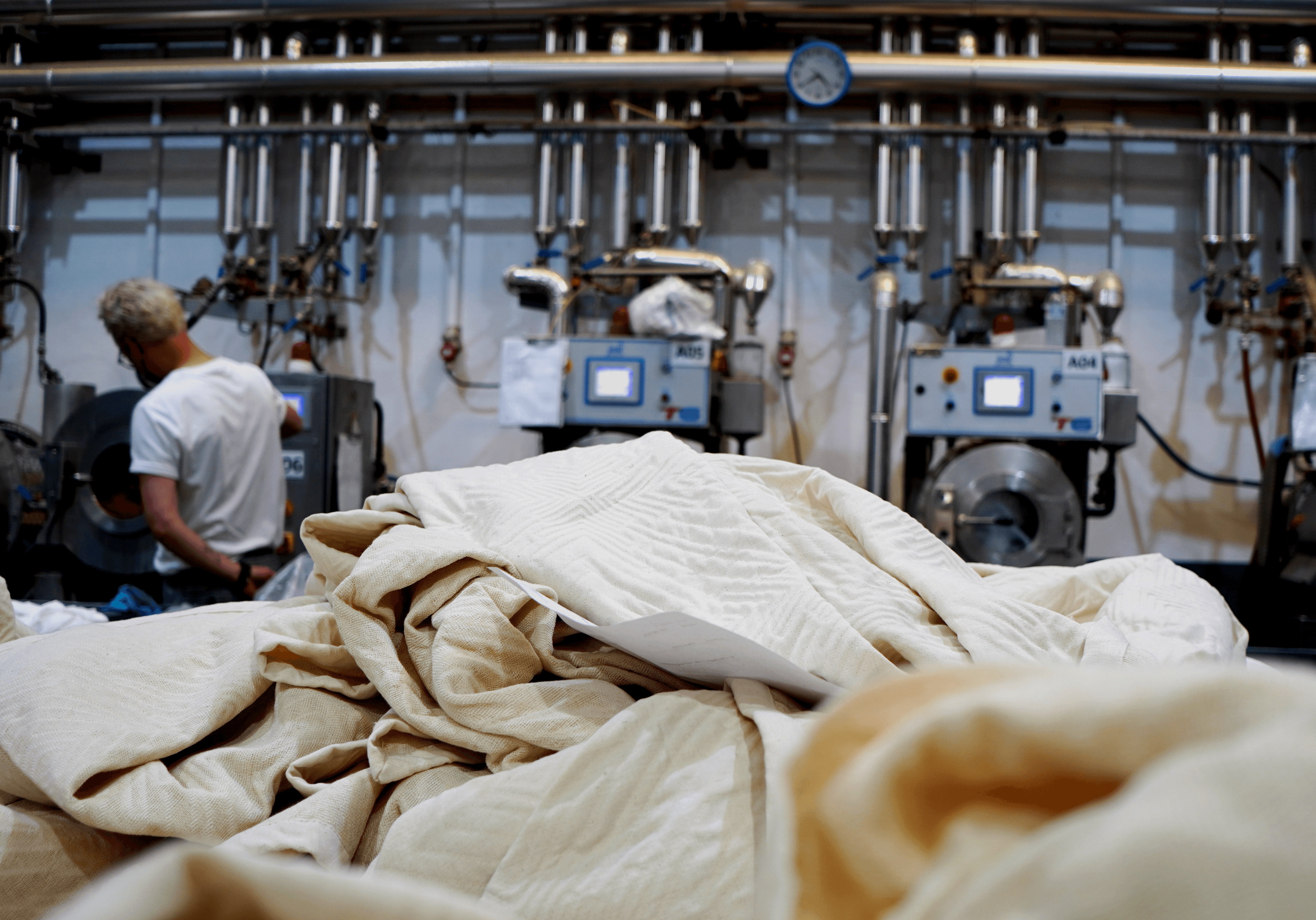 A recent article by

CSR.dk

, features Textile Pioneers for their efforts in textile recycling, which can accommodate the new EU post-consumer textile regulations
Under a new set of regulations, EU Member States will be individually responsible for sorting & collecting textile waste. Meanwhile, no large scale solutions are readily available, Textile Pioneers explained their methods for scaling up, which might answer the question >what to do with all of the collected textile waste?<
Excerpt from CSR.dk:
Danish Pioneer-work

New projects are emerging in Denmark and abroad; They are on a mission to make a living off of creating new textiles from textile waste. Textile Pioneers has made their mark at home [in Denmark ed.] for their effort.

The small business, based in Copenhagen, has just started a collaboration with a factory in Portugal, where they kan recycle almost any type of textile. By using Mechanical recycling, where the textiles are scratched up and subsequently spun into new yarns, which can be used for new garments.
At textile pioneers, the political focus on textile recycling from the EU, means the possibility of scaling their already existing methods of recycling.
"As soon as we start collecting [textile ed.] waste by January next year, then it is coming to a scale large enough, where you have to look at sorting colors and materials. At that point, we will be able to ask for a ton of red cotton for example, from our suppliers" 
Kim Rohde Mogensen explains to CSR.dk following:
"We wish to use the mechanical method, as this is the greenest approach to textile recycling. The only thing you use, is your electricity – except for the building and the machines – and as the factory in Portugal runs solely on renewable energy, then this is the process with the least possible environmental impact".
In the article to CSR.dk Kim further explain Textile Pioneers' collaboration with ELI group [prevously Berendsen edited]. According to Kim, there is no examples in Europe of commercial textile-to-textile recycling. There are examples of textiles from production waste, such as recycled plastic bottles.  As Eli Group has already started to sort and collect their first batch of textile waste; lab-suits, cotton undergarments etc, to run through the recycling loop, proving commercial textile-to-textile recycling might not be a far away future. 
Read the full article HERE, where Textile Change explains how they create new fibres from textile waste and how Trasborg Denmark shares what happens to the 7400 ton of discarded garments they received in a year.